We do our best to make sure Heidi Sage is always dressed adorably. But like every girl, she needs some comfy clothes. There's no reason, however, that her comfy clothes can't also be stinking cute. I started with a cute pair of OshKosh Genuine Kids sweatpants that I found at Target. I didn't like the tops that went with the pants so I looked around and found a cute Cherokee t-shirt that kind of matched and I schemed up an idea to make it fabulous.
The pants and shirt I bought from Target. Make sure to wash and dry the shirt before adding embellishment.
I started with a cute lace flower that I found in my trim box. I used the flower to make a stencil on the dull side of a piece of freezer paper. Notice that I drew the stencil about 3/8" larger than the lace on all sides.
I cut out the center of the stencil and ironed the shiny side to the t-shirt. Then I painted inside the stencil with blue fabric paint to match the blue strip from the sweatpants.

The blue paint with the stencil removed.
I then stitched around the outline with brown embroidery floss to match the brown stripe in the pants.
Painted and stitched.
Next, I pinned the lace flower in place.
Then I stitched the flower to the shirt using thread that matched the flower.
The flower is stitched down.
I then started embellishing the flower with simple handstitching in colors that matched with the stripes in the pants. The decorative stitching in the center with green embroidery floss. After green I added more embellishment stitching with pink and brown.
A close-up of the flower after I finished all of the decorative stitching.
The finished sweatsuit.
Heidi Sage will look fabulous and be comfy in this adorable little sweatsuit. This is one of her Christmas presents from me.
It's amazing how simple it is to personalize something and make it into a cute little gift!
Linking to...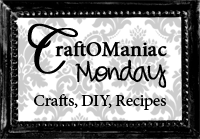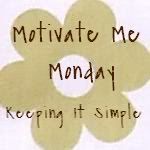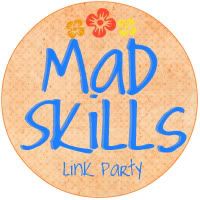 Sugar and Spice